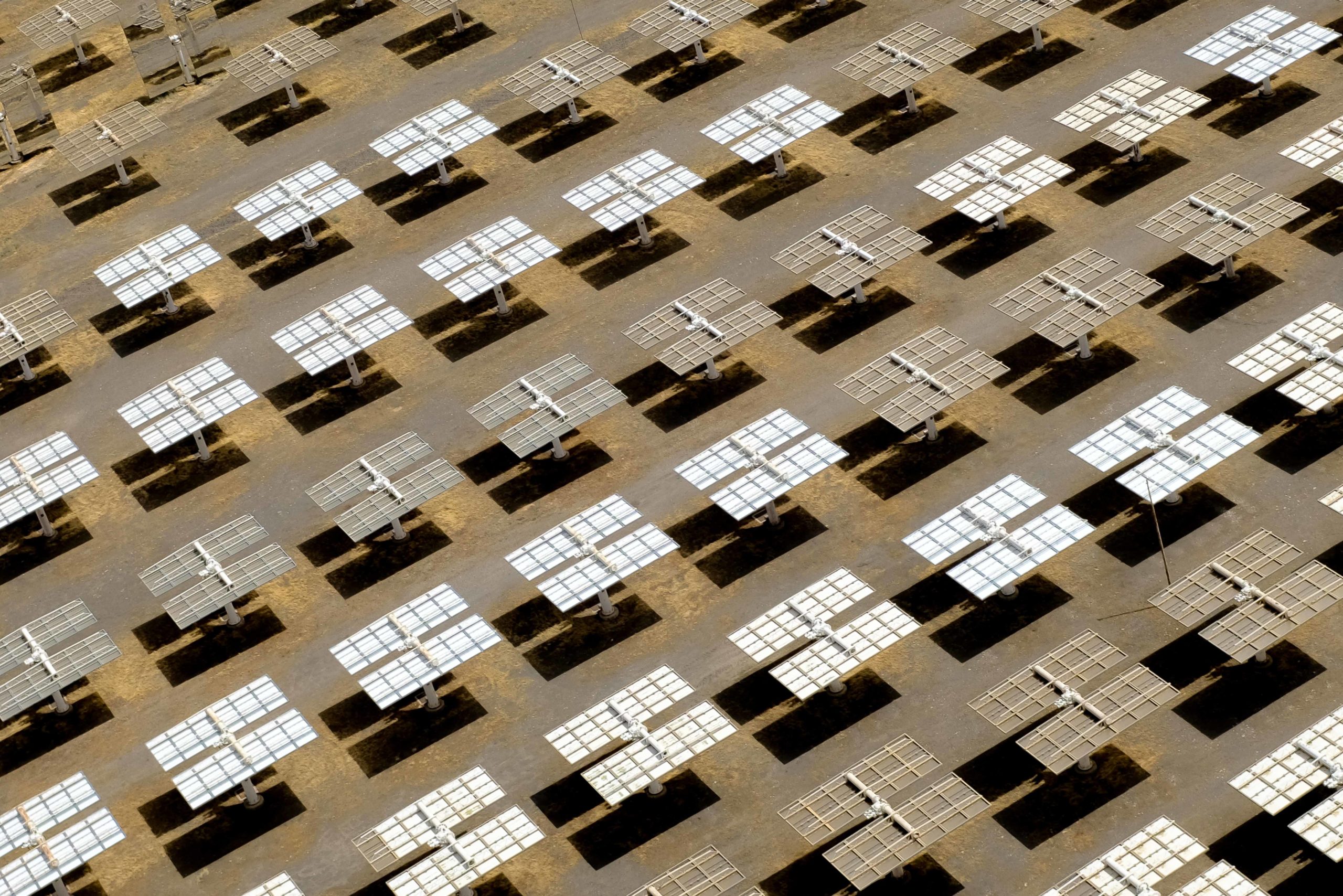 01 Aug

Circular systemic solutions for water scarcity in south-east Spain

A demo site and living lab at Europe's largest concentrated solar power (CSP) research centre has been advancing with tests and engaging stakeholders in the process of combining solar energy with a Zero Liquid Discharge concept that recovers valuable materials from brine. 

Case Study 2 of the EU-funded WATER-MINING project is engaging with a wide array of stakeholders who could benefit from the technological advances being tested at the pilot, located at CIEMAT's Plataforma Solar de Almería, in south-east Spain. On 10 July 2023, CS2 leader Patricia Palenzuela Ardila and director of the Living Lab Guillermo Zaragoza spoke to REVOLVE and offered a tour of the facilities where the research is being conducted. 

Climate change coupled with a growing global population is set to boost the demand for desalination technologies as we are forced to turn to the sea to meet our water needs. Conventional desalination processes are often powered by fossil fuels, which contribute to global warming. They also produce brine, which when released into natural bodies of water can damage ecosystems. As part of the WATER-MINING project, CIEMAT researchers are exploring solutions to both challenges.  

At a pilot scale, CS2 is testing the use of solar thermal energy to fuel the desalination process in combination with a nano-filtration process that pre-treats the seawater and allows it to be heated at much higher temperatures when it is passed through the multi-effect distillation (MED) process. This way, brine can be isolated at greater concentrations and can be used as a resource rather than reject. This approach falls under the Zero Liquid Discharge concept, one of the key aims of the study.  

Valuable salts such as sodium chloride and minerals such as magnesium and lithium can be recovered from the process. Sodium chloride and lithium can be marketed while other minerals can be fed back to the reject from the nano-filtration plant to add fertilising elements to irrigation water.  

"The case study is based on a MED plant that can achieve Zero Liquid Discharge because of its very high concentration factor compared to traditional or conventional desalination technology, which is reverse osmosis," says Patricia Palenzuela, CS2 owner. "In this case study, we are using on nanofiltration in order to pre-treat the feedwater that is pumped to the MED process, to make this technology, the MED, more efficient." 

It is truly circular process that not only benefits the environment by pushing to decarbonise the industry but also helps local farmers in Almería, a province home to over 30,000 hectares of intensive greenhouse agriculture, use renewable water sources rather than pull their irrigation from the region's diminishing aquifers.  

The project's Living Lab offers a co-creation space where stakeholders and researchers come together to fine-tune technological advances and prepare for their application at a larger scale.  

"In our Living Lab we have the stakeholders involved in the process of desalination and in the uses of desalination. We have farmers, we have water authorities, we have desalination plant operators, we have desalination companies and society in general — we also have environmental groups. So, we cover all the aspects of the implementation of the technology. From all points of view and all angles," says Guillermo Zaragoza, who is leading the Living Lab at WATER-MINING's CS2.  

"The impact that the research that we're doing here has on local authorities and legislators, is more important when we do it with co-creation, because we can see the barriers from the beginning, and they can help us. Sometimes scientific or technical implementation has barriers that are not technical, and the stakeholders work with implementation. An example is using desalinated water in agriculture; there should be some certification that farmers are using renewable water instead of water from overexploited aquifers or underground water, which is depleting them. So, the authorities are working with us on developing this kind of certification that farming is done with renewable water," he adds. 

Some of WATER-MINING's progress have gone on display in the form of an exhibition at the Parque de las Ciencias in the southern Spanish city of Granada, which is due to travel on to Cyprus, where the project is also active.  
About WATER-MINING
WATER-MINING is an EU-funded multidisciplinary research project that creates water management solutions using a circular economy approach. The project's consortium consists of 38 public and private partners and four linked third parties from 12 countries and is led by the Delft University of Technology. WATER-MINING works with pilot sites in Cyprus, Spain, Portugal, Italy, and the Netherlands to demonstrate new and efficient ways to reclaim nutrients, minerals, biopolymers, energy and freshwater from desalination, and industrial and urban wastewater.  To successfully integrate these value-added products into resource supply chains, the project produces science-based, market-oriented policy recommendations, designs circular business models, and engages stakeholders, leading to sustainable management of water resources.
More information can be found on www.watermining.eu.  
More images can be seen here